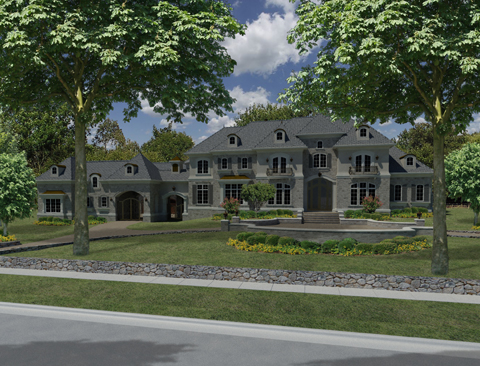 A 3D perspective view (or views) of your home's exterior is generated with exterior materials applied to provide a more complete study of the finished home.
This service is also available to study varying materials such as changes in brick to stone or siding to stucco.


As our 3D Animation moves around the exterior of the proposed home, you will be able to see exactly what each elevation looks like from front to back. Details such as color choices for siding and shutters, roof-line views, window layout, and many other visual aspects will help you make decisons easier.
If you would like to develop a 3D fly-around of your new home's exterior to insure no detail is missed before construction begins, please contact us.